Dear Viceroys!
We would love to include your feedback in the earlier stages of Early Access Updates development. Therefore, we released the Experimental Branch which allows you to test some of the upcoming changes earlier.
About Experimental Branch
The Experimental Updates will in many cases be in a very raw state. Changes are not localized, there can be bugs, and the balance might feel way off. It has a separate save file from the main version and your progress can't be transferred from the Experimental Branch to the main version.
How to play Experimental Updates
Go to your Epic Games Store library and install Against the Storm – Experimental Branch.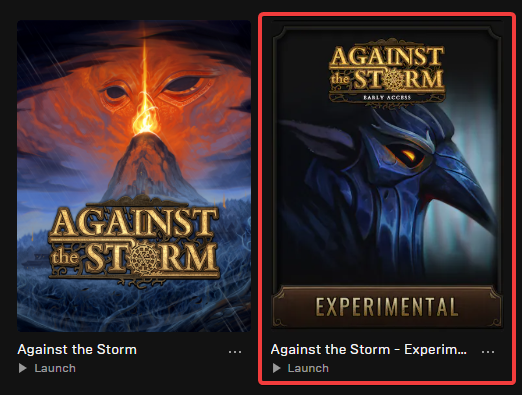 How to use the developer console
Press [~] to open the console. 
Some useful commands are:
villager.spawn

good.add

good.addAll

good.list

Resolve.change

Season.next

game.win

meta.exp

meta.level

meta.addAll
How to share feedback
When reporting Experimental Branch feedback, please make sure to indicate you're referring to the Experimental Branch:
Assign the "Experimental Branch" flair on

Reddit

.

Write in dedicated Experimental channels on

Discord

.

Add an "Experimental Branch feedback" note on all other channels.
If you report bugs or crashes, please also send us the contents of your game folder:
%userprofile%\appdata\locallow\Eremite Games\Against the Storm

You can send it via support@eremitegames.freshdesk.com
Lastly, please think of the game as a whole and consider the different needs and challenges of players on various difficulty levels. Put yourself in the beginner's shoes – would this particular change be as welcome for the new players as it would be for the experienced ones or vice versa?
EXPERIMENTAL UPDATE #1 – ORDERS & RESOLVE
The first Experimental Update introduces:
Overhauled Orders system

. Orders should now be better adjusted to your situation and difficulty.

Resolve system improvements

. It should be more forgiving on the Normal level and give more flexibility to accumulating Reputation Points.

Bug fixes and improvements inspired by the community feedback.
The Experimental Update doesn't include the upcoming Coral Forest biome.
In your feedback, please focus on the following aspects:
The difficulty of the game on various levels.

Ability to win the game with different styles (e.g. by exploration, by completing Orders, or by keeping resolve high enough).

Fairness of Orders generation.
We recommend sharing feedback on Discord or Reddit, but you can message us via other channels as well:
Have fun and may the storm be gentle on you,
Eremite Games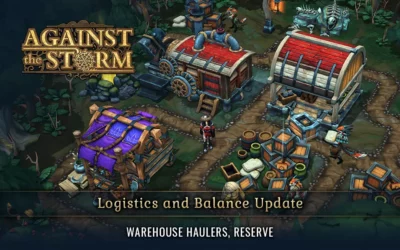 Greetings, Viceroys! We're back with yet another portion of features, UX improvements, and balance changes to keep you on your toes. What's new:...
read more