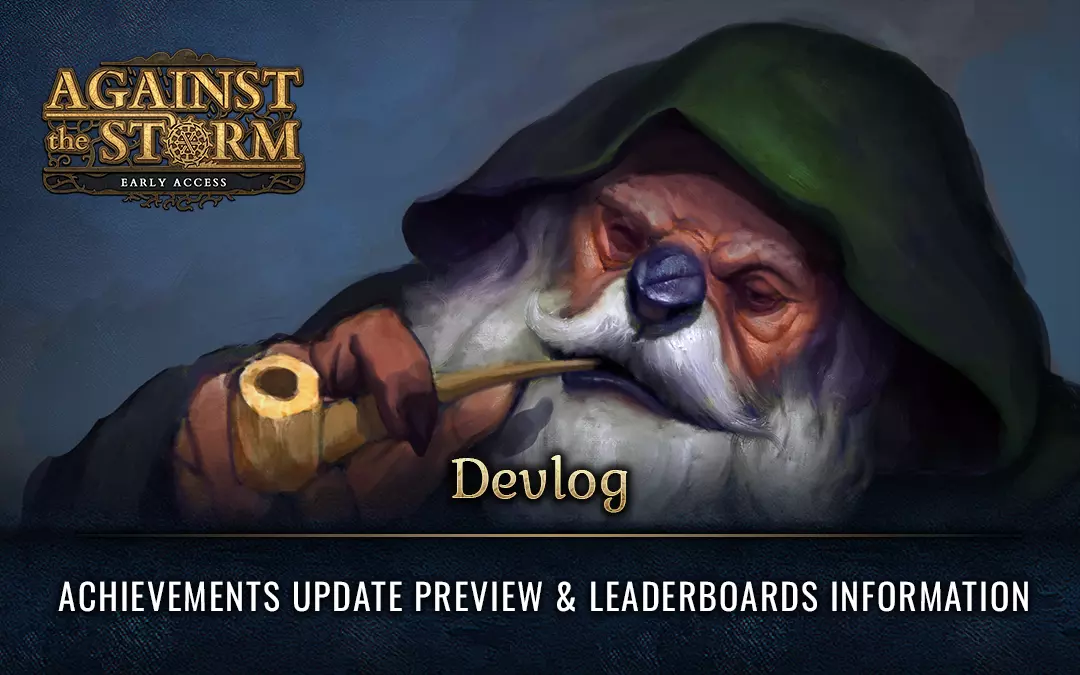 Achievements Update Preview & Leaderboards Information
Greetings Viceroys!
We're getting very close to the Steam and GOG release and to the end of the roadmap's current Phase of the Viceroy. Before we update the roadmap and announce new features coming in Phase IV, we still have two big topics at hand: Achievements and Leaderboards.
We have some good news and we have some bad news. You can choose where you want to start:
Good news
In the next Update, we're adding achievements integrated with the Epic Online Services. You will be able to get up to around 50 achievements for completing selected Deeds and gather Exp points on the Epic Games Store platform.
The number of achievements is likely to increase in the future as we'll continue to add new content to the game. Achievements will also be awarded for the Deeds you've already completed in the past.
Aside from achievements, the next Update will feature two highly requested features from Upvoty. Which ones? Continue reading to find out!
Bad news
Unfortunately, we decided to give up the Leaderboards feature due to factors that prevent us from releasing them in a satisfactory form.
Whenever we work on new features, we make sure they're meaningful and fun. For Leaderboards, we hoped to implement Daily Leaderboards with scores awarded for completing Daily Expeditions.
However, we faced some impossible-to-ignore obstacles: 
The lack of resources necessary to develop and maintain a proper anti-cheat system,

Insufficient support for daily leaderboards on the platform

Reluctance to collect and store your personal data in form of profile IDs
Let's go through each of them.
One of the most frustrating feelings in games is to compete against cheaters. There are hardly any things more demotivating than reaching a high score you've been working so hard on only to be bested by a person who cheated.
And it is fairly easy to cheat in Against the Storm. As we designed it to be a single-player experience, we didn't intend to make it hard for people to modify their game (as it does no harm to anyone).
We would have to dedicate a lot of resources (time, funds) to develop and maintain an anti-cheat system that would prevent players from modifying their game or punish them for it. This also entails increased difficulties for modders. This is far from ideal for us.
Another obstacle is the current lack of support for Daily Leaderboards on the Epic Games Store platform. There are only all-time Leaderboards and we are unaware of when the Daily Leaderboards will be supported.
And we are strongly hesitant towards keeping the leaderboards outside of the storefronts' ecosystems. This would require us to ask for players' consent to collect, store, and process their personal data in the form of profile IDs (and to stay up to date with the data protection legislation worldwide). Without said IDs, we wouldn't be able to moderate Leaderboards from slurs, cheats, etc properly.
We considered various scenarios and solutions. After heated discussions, we decided to resign from Leaderboards. We understand you may feel disappointed that we didn't deliver on the promised feature and we deeply apologize.
However, we decided to spend the time we received on other features.
Alternative
To compensate for the scrapped Leaderboards feature, we'd like to commit our time to working on a new gameplay mechanic for the Blightrot system that will add more depth to it. With this feature, we want to address your feedback and enhance the Blightrot system with more player agency, emotions, and world-building. We believe it will benefit the gameplay more significantly than the Leaderboards feature.
This is the first confirmed feature on the roadmap's upcoming Phase IV. We'll reveal more in the near future.
But that's not all! We already took some of the gained production time to work on two features highly requested by the community: 
Both of them will be added to the game on September 29.
We hope that you'll forgive us for changing the plans. We are grateful for your continuous support and are excited about all the updates ahead. Keep your eyes open for the next update and new roadmap phase announcement!
May the storm be gentle on you,
Eremite Games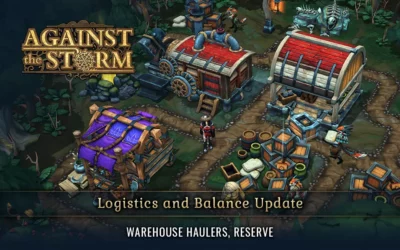 Greetings, Viceroys! We're back with yet another portion of features, UX improvements, and balance changes to keep you on your toes. What's new:...
read more