Citizens!
We constantly think of new ways in which we can involve you in the development process. For example, a voting system has been implemented recently to allow you to express your priorities in the future.
Now, we introduce Community Brainstorms  – discussion sessions during which you can share your impressions, opinions, and references to help us shape the game.
During the first brainstorm, we would like to talk about biomes. Also, you can come up with a name for the Crimson Biome. We will pick one name and add it to the game.
Participate and get additional details on:
Let's talk!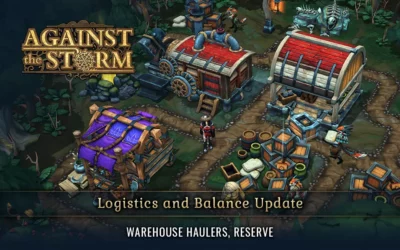 Greetings, Viceroys! We're back with yet another portion of features, UX improvements, and balance changes to keep you on your toes. What's new:...
read more