Citizens!
Watch us play Against the Storm with the Game Development World Championship team.
Tune in today (May 13) at 4pm UTC / 6pm CEST on:
We hope to see you there!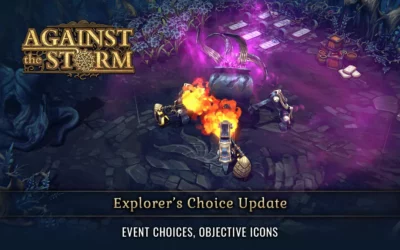 Greetings, Viceroys! We have a new update or two coming your way. Here's what's new in today's Explorer's Choice Update: Event Choices system (glade...
read more