Citizens!
Watch us play Against the Storm with the Game Development World Championship team.
Tune in today (May 13) at 4pm UTC / 6pm CEST on:
We hope to see you there!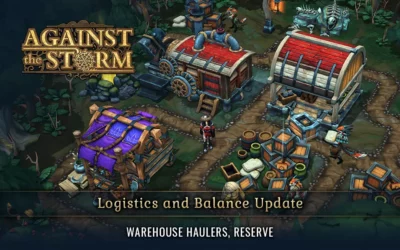 Greetings, Viceroys! We're back with yet another portion of features, UX improvements, and balance changes to keep you on your toes. What's new:...
read more