With your help, Against the Storm got to the Top 100 in the IndieDB's Indie Game of the Year competition and we're in the final round now!
Would you mind casting your votes again to help Against the Storm reach the top?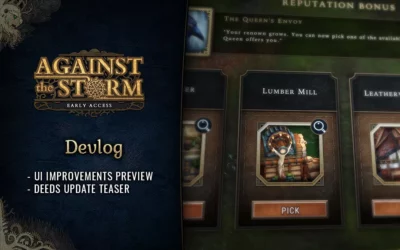 Greetings Viceroys! A wise man once said:In the THIRTEENTH Early Access Update, we undertake an enormous effort to prove that number 13 is not as...
read more