Dear Viceroys!
We present to you the second Early Access update. While it might not seem so plentiful with content as the previous one, we added dozens of improvements that boost the quality of the game and will make it more convenient for you to play.
What's new:
New mechanic: farm field preparation

New mechanic: newcomers bringing goods

Cloud saves

And more!
Read the full changelog below.
If you like the game and the new changes, please share or update your Metacritic review.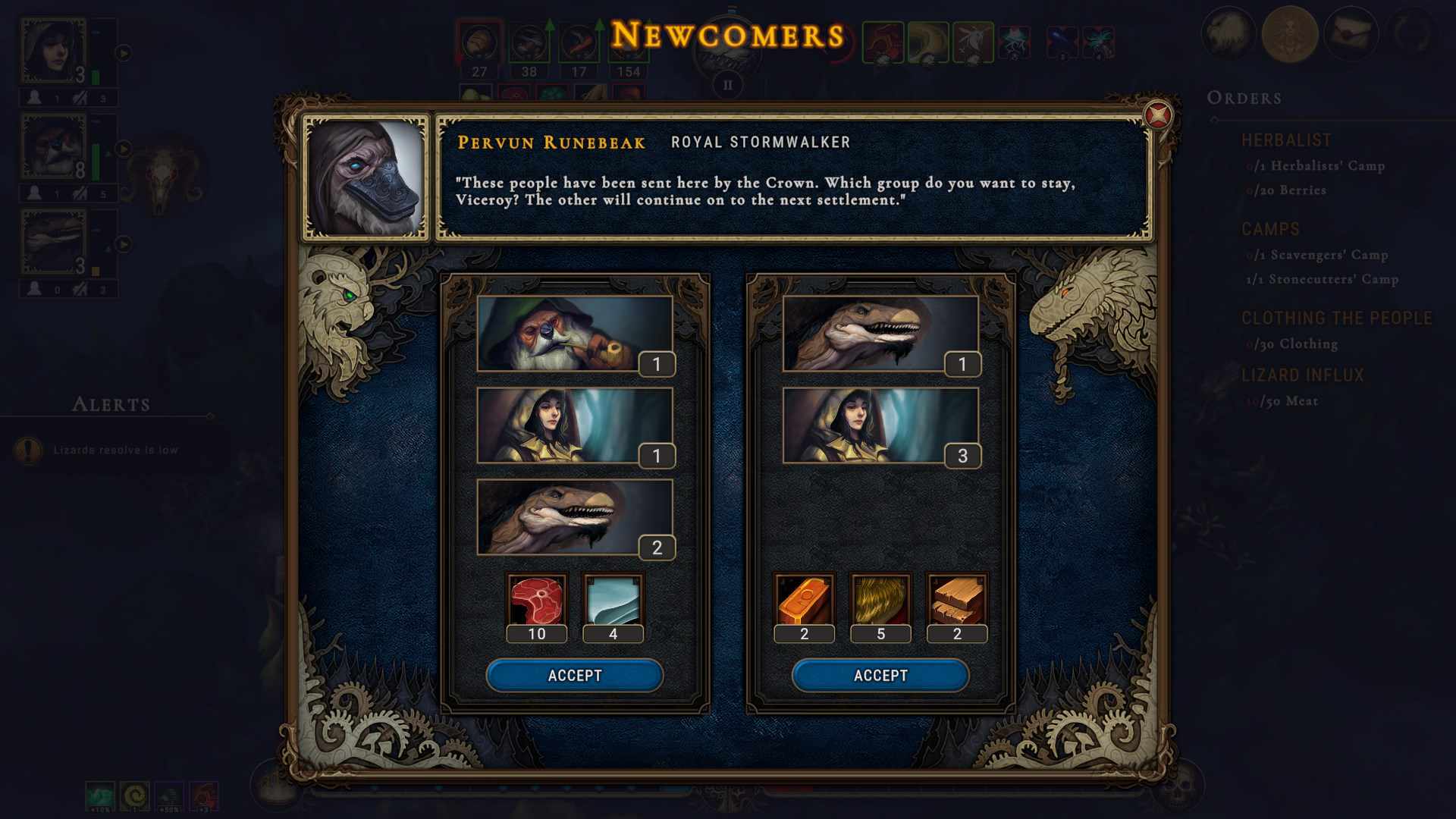 Changes marked with ⚡ were inspired by the community.
New content and features
⚡ Farm field preparation: Farmers now prepare fields during the Storm for a 20% chance of double yield next year.

Yearly Newcomer groups now come with food or resources.

Added Cloud Saves.

⚡ Added a system that detects low-end GPUs and turns off some of the more demanding particles that were causing game crashes.
Balance
⚡ Resolve and Stagnation have been heavily rebalanced. The number of value changes in all aspects of the game is too numerous to list (food, housing, services, etc.), but it's now way harder to get to the maximum Resolve and the passive Reputation generation threshold. 

Adjusted the trading value of most goods in the game, especially luxury goods used to fulfill villagers' needs (Tea, Wine, Manuscripts, Ale).

Barrel production in all buildings has been buffed significantly.

Crystalized Dew production has been buffed in all buildings, and its trading value has been increased to match other metals.

Manuscript production has been buffed.

⚡ Greenhouse production has been nerfed significantly (from 10 to 3), but an additional worker slot has been added.
⚡ Goods per minute

cornerstones now give less resources and have a lower chance of appearing each year.

⚡ Mushrooms have been slightly nerfed – more Mushrooms are now required to make Flour and some Cornerstones boosting mushroom production were removed or shuffled around.
⚡ The Grove now has a two-star recipe for Berries.
⚡ Trade Routes have been rebalanced – they are now equalized, making it impossible to get free resources from back-and-forth exchanging.
⚡ The Workshop now costs more resources to build and has one worker slot less.

The last three orders in the second tutorial have been nerfed – they now require fewer packs of goods and less resolve.

Doubled the production time for Coal in the Mine.
UI/UX improvements
⚡ Added cycles and goods counters to tooltips of progressing perks (like

Mushroom Specialization

).

⚡ Added a timer to tooltips of timed effects (like

Thrill of Exploration

).

⚡ Added a death count to tooltips of effects that kill villagers (like

Ancient Pact

).

⚡ Added an alert for newly discovered Dangerous Events in Glades.
⚡ Added an alert for when workers have been assigned to a Glade Event, but the

investigate

button was not pressed.

⚡ Added an alert when no Firekeeper is assigned to the Main Hearth.

Added an hourly alert that monitors the player's playtime.

⚡ Added a checkbox for edge scrolling (you can now disable camera movement when the cursor is near the edge of the screen).
Bug fixes
⚡ Fixed a bug where goods bought from the Trader could still be stolen.
⚡ Fixed an issue with the

incorrect save

popup not being localized.

⚡ Fixed an issue with the blue dots staying on the Reputation bar after acquiring a Blueprint.
⚡ Fixed an issue where the

Abandon

button wouldn't work right at the start of the tutorial.

⚡ Fixed a bug where the Storm would last only a few seconds due to incorrect time calculations after solving a Dangerous Glade Event.
⚡ Fixed a bug where the Finesmith Blueprint had the Smithy building attached to it.
⚡ Fixed an issue with the Æ and Œ characters not displaying correctly in the French version of the game.
⚡ Fixed an issue with the Woodcutters' Camps not working after being rebuilt.
⚡ Fixed a bug where the in-game reports could only be sent once per session.
⚡ Fixed an issue where the Cursed Royal Woodlands reward was used up by towns built on a nearby hex.
⚡ Fixed an issue where the game wouldn't pause after opening the Trade Route window.
⚡ Fixed a bug where some ruins (Supplier, Pantry) would require Simple Tools instead of Infused Tools.
⚡ Fixed an issue with Mist Piercers and Ancient Pact perks being available in the Cursed Royal Woodlands.
⚡ Fixed an issue with the Ranch only having a maximum production limit of 5.
⚡ Fixed a bug with the game unpausing at speed 1 after closing the Order window.
⚡ Fixed a bug with the Homestead showing Fertile Soil hidden on nearby Glades.
⚡ Fixed a bug where trend values were calculated incorrectly for the

Fuel and Exploration

goods category.

⚡ Fixed a bug where the

Fading

seasonal effect was applied even though its requirements were met.

⚡ Fixed a bug where the

"no resources"

notification would appear for a split second after a camp ran out of resources to collect.

⚡ Fixed a bug with incorrect time calculations on the vote button in the main menu.
⚡ Fixed an issue where some Glades would not have enough space to spawn a Dangerous Event.
⚡ Fixed an issue with the capital letter

"i"

not being displayed correctly on Turkish systems.

⚡ Fixed a bug with the

"low on fuel"

notification opening up the building menu after clicking it (instead of pointing to the Hearth).

⚡ Fixed a bug where a negative number could be put into the production limit text box.
⚡ Fixed an issue where typic was impossible if there was a

"-"

symbol in the production limit text box.

⚡ Fixed a bug where Citadel Resources wouldn't show up in the Cycle summary window if the player had none left.
⚡ Fixed an issue with the missing scrollbar in the Cycle summary window.
⚡ Fixed a bug with the scroll bar in the Trade Route summary in the Citadel not working correctly.
⚡ Fixed a bug where old Trade Routes would still be displayed in the Citadel after starting a new Cycle.
⚡ Fixed an issue with season duration perks missing a minus symbol.
⚡ Fixed an issue with the

"trader is on their way"

message appearing after opening the Trading Post in a map with the Trade Block modifier.

⚡ Fixed an issue with tracked Deeds being displayed as unfinished if the reward was not yet collected for them.
⚡ Fixed a bug with the Forbidden Glade icon being turned away from the camera.
⚡ Fixed an issue where clicking on icons in build mode would open up the UI instead of placing a new building.
⚡ Fixed an issue with reward tooltips not being displayed while workers are in the middle of investigating an event.
⚡ Fixed a bug with the

"comfortable"

worker slot effect not being displayed in the [Alt] key overlay.

⚡ Fixed an issue with incorrect visual sorting while in tree marking mode.
⚡ Fixed an issue with resource costs still being shown for already bought upgrades in the Citadel.
⚡ Fixed an issue with the

"Embark"

button not turning grey after exceeding the Embark Point limit.

⚡ Fixed a bug with missing scrollbars in the

"My Goods"

and

"Trader Goods"

areas of the trading UI.

⚡ Fixed a bug with the

Devastating Storms

description incorrectly stating that the effect stacks with Hostility.

⚡ Fixed a typo in the

Petrification

effect description.
Other
Updated the farm field model and texture.

⚡ Updated the resource description for Parts.
⚡ Changed the

Basic Housing

effect name to

Sheltered.

⚡ Updated the

Toxic Ooze

threat description to more clearly indicate what the effect does.
Also, you can always track the progress of reported issues on our Public Bug Tracker.
HOW TO ENABLE CLOUD SAVES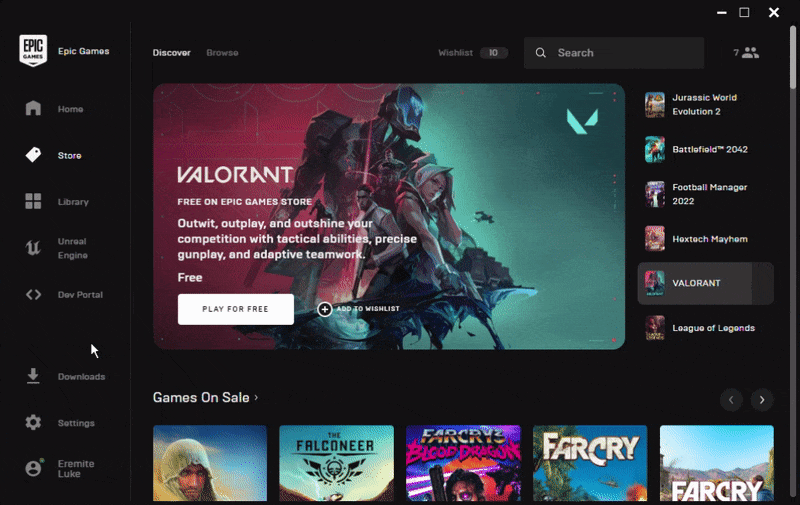 Cloud Saves are enabled by default (Settings -> Enable Cloud Saves). You can make sure if you have them enabled by following this article:
YOUR FEEDBACK
Update the game and let us know what you think about the changes. Many of the improvements were inspired by your direct feedback, so don't stop sharing your awesome ideas!
You can always reach out to us on Discord, Reddit, or any other place that you prefer:
PREVIOUS UPDATE: CURSED UPDATE
Enter the Cursed Royal Woodlands, which were improved both visually and gameplay-wise since their last appearance in the Demo. Play in this spooky biome to unlock new themed decorations and make sure to test out the new perks while you're at it!
ROADMAP OF UPDATES
You can learn more about the recent changes and upcoming updates in the detailed roadmap article:
May the storm be gentle on you,
Eremite Games
The current Early Access version is: 0.11.1R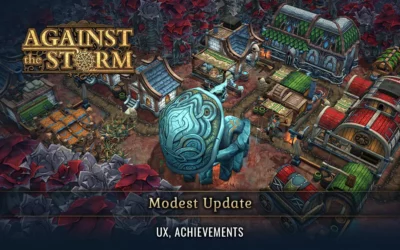 Greetings, Viceroys! The Cycle is nearing its end... Today's update is the last before 1.0 release. As we're wrapping things up, the update might...
read more