Dear Viceroys!
We're going to Pixel Heaven 2021!
You can meet us in Warsaw on October 8-10 and play the full version of Against the Storm.
Come by our booth if you're there and keep your fingers crossed as 'Against the Storm' is nominated for two awards:
• BEST GAMEPLAY
• INDIE GRAND PRIX
Learn more about the event:
Watch the Pixel Awards Europe 2021 Finalists summary: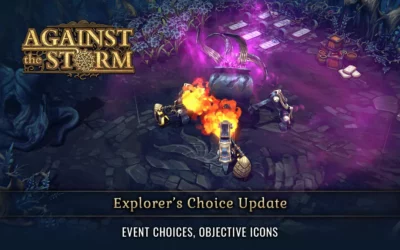 Greetings, Viceroys! We have a new update or two coming your way. Here's what's new in today's Explorer's Choice Update: Event Choices system (glade...
read more