With your help, Against the Storm got to the Top 100 in the IndieDB's Indie Game of the Year competition and we're in the final round now!
Would you mind casting your votes again to help Against the Storm reach the top?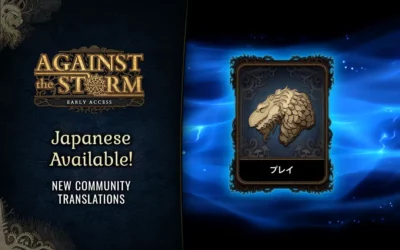 Recently, we introduced the first community translations to 'Against the Storm'. Thanks to Poge's tremendous work, you can now enjoy the game in...
read more