With your help, Against the Storm got to the Top 100 in the IndieDB's Indie Game of the Year competition and we're in the final round now!
Would you mind casting your votes again to help Against the Storm reach the top?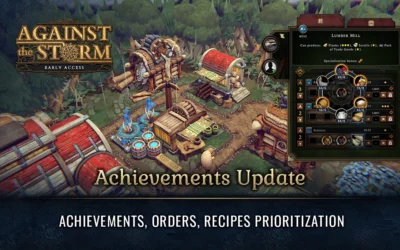 Greetings Viceroys! In today's One-quarter-of-a-hundredth (or 25th for short) Update we bring you: Achievements New Deeds Recipes prioritization...
read more