With your help, Against the Storm got to the Top 100 in the IndieDB's Indie Game of the Year competition and we're in the final round now!
Would you mind casting your votes again to help Against the Storm reach the top?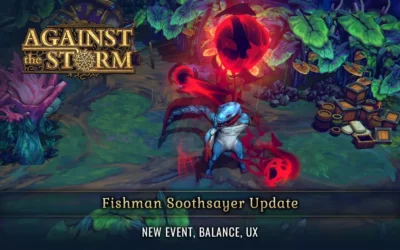 Greetings, Viceroys! Our new reports speak of the Fishman Soothsayer. He does not speak, though you can hear his voice. His eyes are blank, yet you...
read more